This event has now passed.

Congratulations to Benen, Fainche, Kristian and Otto who won!

And our warmest thanks to all children that participated!

View all entries here:

Draw a Curlew Competition: Entries 2021
Closing date 18th April 2021
Running up to World Curlew Day,
we are launching a drawing competition!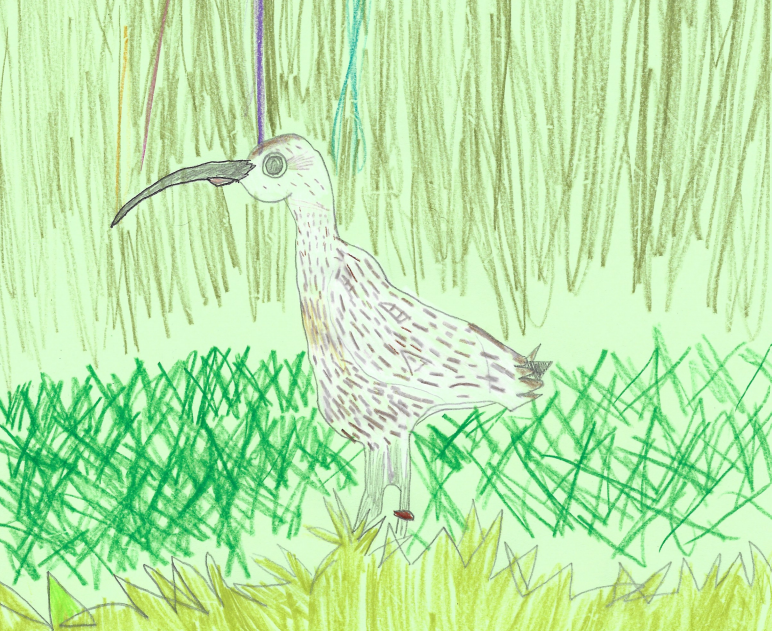 To raise awareness of the red-listed Curlew – one of the birds studied by the ECHOES project – we would like to challenge children along the Irish Sea coast to send us a drawing of a Curlew!
All entries will be uploaded to the ECHOES website. The winners will receive 20 gift cards printed with their Curlew drawing. The winners will be announced during the ECHOES World Curlew Day Webinar on 21st April.
The drawing competition is open to children aged between 6–11 years who are living along the Irish Sea coastlines.
All abilities welcome!
Closing date: 18th April 2021
Please read the Terms and Conditions before entering the competition.
Terms and Conditions, English
Telerau ac Amodau, Cymraeg
Resources: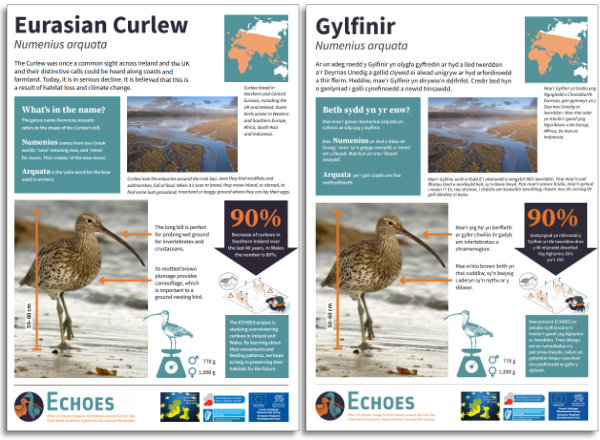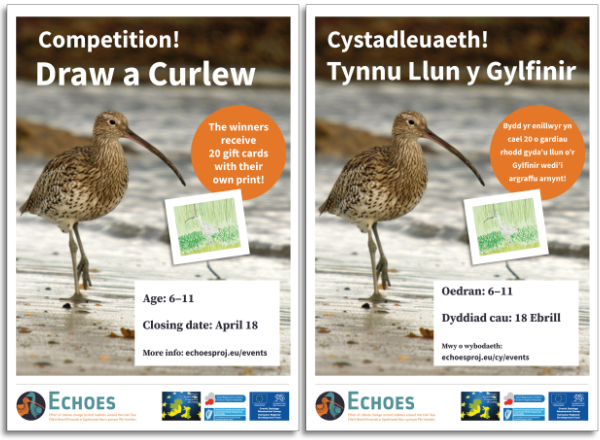 Listen to the calls of curlew and learn more about ECHOES' work with this wonderful bird.