Thursday 9 March 2023, National Library of Wales, Aberystwyth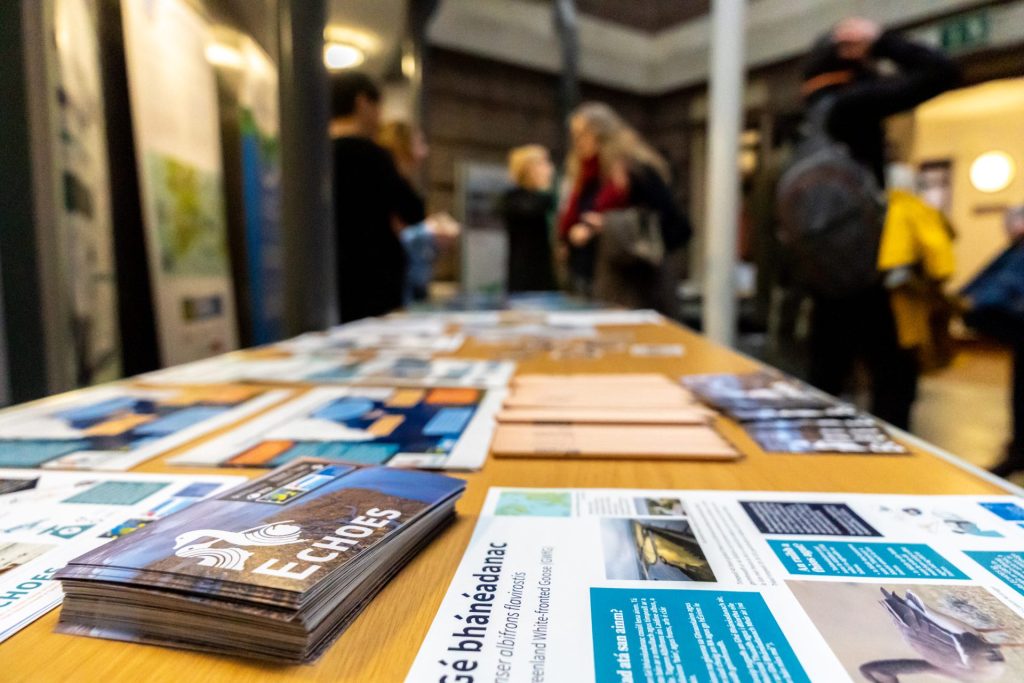 On a snowy morning in March 2023, stakeholders and ECHOES project members gathered at the National Library in Aberystwyth for the project's closing hybrid conference.
Aberystwyth University's Pro Vice-Chancellor of the Faculty of Earth & Life Sciences, Professor Neil Glasser, opened the proceedings, followed by a talk by BTO's Principal Ecologist Dr James Pearce-Higgins on the impacts of climate change on birds. We were also fortunate to have Curlew Action founder and conservation activist Mary Colwell with us, who spoke of the plight of the Curlew and the importance of 'winning hearts and minds' in the battle for species conservation.
This was followed by talks by ECHOES researchers and team leads, who shared key activities, methods and the outputs and/or findings from their work. Stakeholders at the event included representatives from Natural Resources Wales, RSPB, Curlew Action, Waterford City Council, Ceredigion County Council and Tir Canol. During the refreshment breaks visitors had the opportunity to mingle, view research posters by ECHOES, as well as learn more about other Interreg projects. The day concluded with a video message from Ben Lake MP and an engaging Q&A session.
The full programme can be viewed below, along with images from the event.