15th Sept 2021
5.30-8.30pm

RSPB Ynys-hir, Furnace, Wales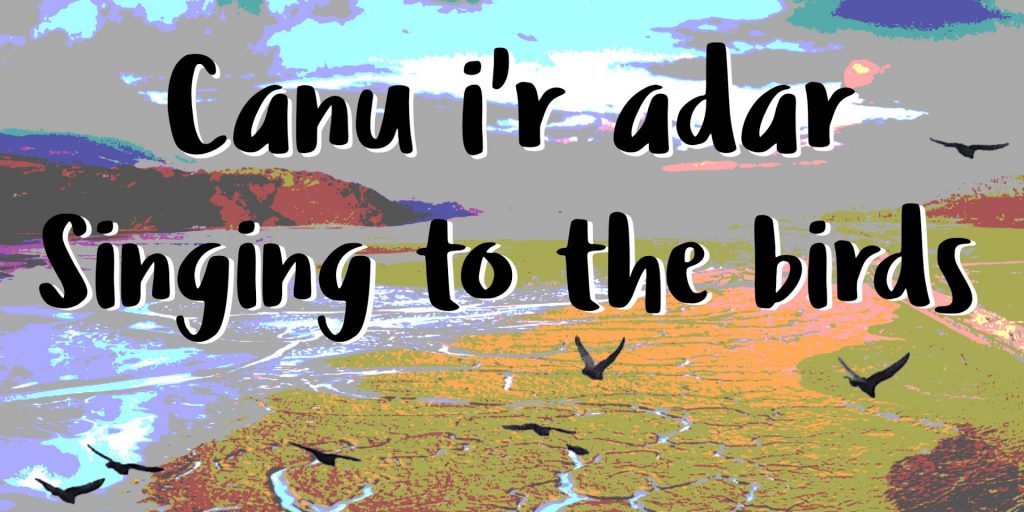 An evening of science, gypsy jazz, folk music and poetry!
The ECHOES project and Celtic Neighbours have come together to host a community event for the whole family. Indulge in a delicious menu provided by Tŷ Cemaes, while enjoying folk music, gypsy jazz and new poetry, in Welsh and Irish, built around the themes of climate change and threatened species. You will also get a chance to learn about the birdlife in the Dyfi Estuary.
PERFORMERS
Tom Owen and Tegid Rhys Roberts from North Wales, also known as TACLA
Joy Pedley from Abercegir
BARDDAIR AN CHEOL, a constellation of performers from Wales and Ireland:
Doimnic Mac Giolle Bhride from Donegal
Frances Morton from Belfast
Padraig Jack from the Aran Islands, County Galway
Osian Morris from Dolgellau
Elan Grug from Bro Ddyfi
Grug Muse from Llanwrin
TALK
Peter Dennis from the ECHOES project will give the following talk:
Climate and coastline prospects for waterbirds and people. Explored through five objects.
Peter is Reader within the Ecology Group, IBERS, Aberystwyth University, with specialisms in ecology of grazed ecosystems and monitoring and assessment of biodiversity in a changing environment. If you're passionate about waterbirds and the Dyfi Estuary, you don't want to miss this!
MENU
Please pre-order at the checkout!
To ensure availability, make sure you let us know which menu option you would like at checkout.

Choose between 1 Course (Savoury) or 2 Courses (Savoury and Dessert)
Local fish chowder with pickled samphire from the Dyfi Estuary and crusty baguette
OR
Heirloom Tomato Tart on puff pastry with pesto rice salad & locally grown mixed salad (vegan)
with
Banoffee Pie
OR
Warm Sticky Toffee Pudding (vegan)
PRACTICAL INFORMATION
The event will take place out in the open. Some rain cover will be provided. Please bring your own umbrella just in case!
We also advice that you bring along warm clothes and sensible footwear (no high heels!).
No pets allowed.
We will take photos and film parts of the event for publicity purposes. If you disagree with your photo being taken, please let us know.
Covid-19 cases are on the rise in this area. We will expect anyone attending this event to stay vigilant and keep social distancing. If you are feeling unwell or are experiencing any symptoms that could be related to Covid-19, we kindly ask you to not attend the event. If we at the time of the event deem it too risky to host it, we will cancel and give you a full refund on your ticket.
If we experience any other unforeseen events (extreme weather for example) that will make it impossible to run the event, we will cancel and give you a full refund.