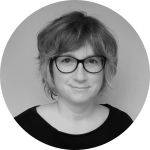 Annika Faircloth
Stakeholder Engagement Officer, Geo Smart Decisions
Leads Work Package 2 – Stakeholder Engagement
Annika co-ordinates all public-facing activities for ECHOES. She facilitates stakeholder engagement through workshops, social media and other awareness raising activities, including development of materials about the project.
Annika has a background in environmental publishing, communications and editorial design. She is now part of the team at Geo Smart Decisions, where she also works as GIS Technician.
Annika is passionate about science communication and feels very privileged to be part a project that will provide coastal communities with a better understanding of how climate change impacts the local ecology.
Read more
Barry O'Dwyer
Lead Research Scientist, University College Cork
Leads Work Package 6 – Climate Projections
Barry coordinates ECHOES work on climate projections, which aims to assess the impacts of climate change on the distribution of wetland habitats along the Irish Sea coast, and to understand the potential for habitats to change in the future. 
This involves working closely with Work Package 5 (Habitat and Landcover Mapping) and Work Package 3 (Bird Species Distribution) to understand current habitat distribution and provide a baseline on which to assess projected climate impacts. Barry also works closely with Work Package 7 (Web Platform) to ensure that information on projected climate impacts is delivered to site managers in a usable and meaningful manner through the ECHOES Web Platform.  
The rest of the time, Barry leads the Impacts and Adaptation Group at the MaREI Centre For Energy, Climate, and the Marine at University College Cork.
The ECHOES project is of particular interest to Barry as he wants to further understand the impacts of climate change on the coastal habitats and the vulnerability of these.  The project also provides an opportunity to deliver this understanding in a meaningful way to site managers and decision makers, which is of particular importance and ensures the work will have long lasting impact.
Read more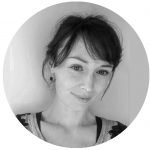 Aoife Corcoran
Stakeholder Engagement Officer, University College Cork
Aoife supports the team by making stakeholder connections in Ireland, gathering contacts for the WP7 focus groups and reaching out to Irish schools along the coastline.
Aoife has a background in clinical cancer research and technical writing for the academic, SME and charity sectors. She is now Communications Officer in UCC's Environmental Research Institute, where she manages the internal and external communication channels and supports researchers with their outreach, education, and public engagement activities.
Aoife is passionate about wildlife and conservation, is a grant writer for Wildlife Rehabilitation Ireland, and member of the Cork Social & Health Education Project's Earth Aware group. When not typing furiously, Aoife is out running or adding to her unfinished artwork pile.
Read more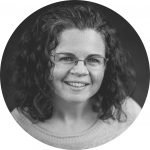 Dr Crona Hodges
Operation Manager, Geo Smart Decisions
Leads Work Package 1 – Project Management and Governance
Crona is Project Manager for the ECHOES project. She also manages her team at Geo Smart Decisions, a geospatial consultancy, from her home office in Gwynedd. She has a PhD in use of remote sensing imagery for mapping and monitoring semi-natural wetland vegetation and carried out her research on RSPB site Insh Marshes in Scotland.
She has a First Class degree in Environmental Science from the University of Stirling and, after four years working for a large environmental consultancy in Edinburgh, she set her business up in 2011 and has been working on a wide range of projects both in the UK and abroad ever since.
Crona's professional skills and experience are in the use of spatial data analysis, satellite Earth Observation and in situ field data for informing the management and monitoring of the natural environment. Various aspects of the ECHOES project are therefore of great interest to Crona and she is thoroughly enjoying the opportunity to apply her project management experience and skills to steer the ECHOES project to success.
Read more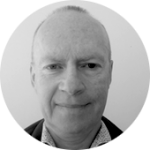 Dave Dallaghan
Project & Platform Development Manager, Compass Informatics
Dave manages the development of the ECHOES Web Platform at Compass Informatics, Ireland (Work Package 7). The Web Platform will bring together the work of ECHOES teams to provide a set of tools and resources to help raise awareness of the likely impacts of climate change on habitats around the Irish Sea, and also assist in planning mitigations for these effects.
Dave has worked in information technology for twenty years and has a keen interest in habitats, biodiversity and the effects of climate change; being a member of Bird Watch Ireland and Bat Conservation Ireland. Dave is excited to be involved in a project that aims to have a positive impact on the rich habitats surrounding the Irish Sea in Wales and Ireland.
Read more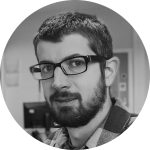 Dave Dowding
Spatial Data Analyst, Geo Smart Decisions
Dave is working on various tasks within the ECHOES project. These include looking at the management of data across the project, the integration of a tool to provide analysis ready data, as well as video editing and website design.
Dave has worked on a variety of GIS and Earth Observation (EO) projects for Geo Smart Decisions including satellite derived bathymetry modelling, habitat mapping and updating a large nationwide forestry database.
Dave is excited to be involved in this worthwhile project that brings together people from across both sides of the Irish Sea and from various disciplines.
Read more
Dave Powell
Lecturer in Ecology and Conservation, Aberystwyth University
Dave is a lecturer in ecology and conservation at Aberystwyth University. For most of his working life he has thought of himself primarily as a field biologist. In recent years however, Dave has developed an enthusiasm for the use of GIS in conservation.
Dave's involvement in the ECHOES project is primarily concerning the vegetation and habitat survey work (Work Package 4). Dave has a passion for wild places and their conservation, and he was lucky enough to live for many years on the edge of the Dyfi estuary within earshot of the calls of curlew and geese. Dave was therefore keen to become involved in the ECHOES project and play a small part in enhancing our knowledge of such special environments and their dependent species.
Read more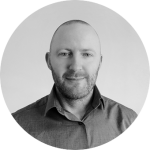 Fergal Doyle
Web Developer, Compass Informatics
Fergal works as Web Developer at Compass Informatics. Since October 2020, he is part of the team tasked with developing tools for the ECHOES Web Platform (Work Package 7).
Fergal was awarded a First Class Honours in Information Technology for Business from the Galway-Mayo Institute of Technology.
Fergal started his career at Hewlett-Packard, developing web applications and tools for internal and external audiences. He joined Compass Informatics in 2019 and was stationed at the Marine Institute in Galway where he worked on a project to develop visualisations for marine data (charting and maps amongst other things).
Fergal has experience in developing ASP.NET, Angular, React and Vue.js web applications. He has also developed mobile applications for Android and iOS.
Fergal is looking forward to working on a useful set of tools to help visualize the effects of climate change on habitats.
Read more
Fiona Cawkwell
Lecturer in Remote Sensing, University College Cork
Leads Work Package 5
Fiona coordinates the work on satellite imagery for the ECHOES project. This work is to create habitat and land cover maps for the bird survey sites in Ireland and Wales. This work will help understanding how the land cover has changed in recent years and may further evolve over coming years as a result of climate change. Fiona is also on the ECHOES Programme Board, representing University College Cork, Ireland.
Fiona has been involved in satellite observation of planet Earth for more than 20 years and has looked at regions as diverse as the Greenland ice sheet, a Chilean volcano, an English mudflat and an Irish forest.
Underpinning all her remote sensing work is an interest and quest to understand more about how that particular region and environment is changing in response to natural fluctuations in physical systems, and change arising from human activities, especially with respect to anthropogenic climate change, human management and policy decisions. It is only by being able to map, measure and record these changes that we can appreciate and project how the environment and those who live in it (both human, and other living entities) will continue to evolve under different conditions, a theme that is core to the ECHOES project. As well as being part of the ECHOES team, Fiona spends her time teaching university level students and supporting a range of research endeavours in Ireland and elsewhere.
Read more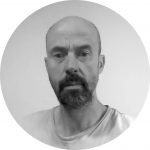 Gareth Thomas
Senior Field Ecologist, Aberystwyth University
Gareth joins the ECHOES team as a part time seasonal Senior Field Ecologist (Work Package 4). Gareth will be working on a study of the habitat use of two bird species dependent on the Dyfi estuary during the winter. These species are the Curlew and Greenland White-fronted Goose.
Gareth has previously worked for the RSPB, Birdwatch Ireland, Scottish Natural Heritage and latterly as a consultant. Most of this work has involved bird monitoring, with some visitor and stakeholder engagement, and has taken him all over Britain and Ireland in various roles. He has a particular interest in the White-fronted Goose having studied this species on the Dyfi for several years and is interested in anything that may further its conservation.
Read more
Gearóid Ó Riain
Managing Director and Co-founder, Compass Informatics
Leads Work Package 7
Gearóid Ó Riain coordinates the work on the ECHOES Web Platform. He is also Managing Director at Compass Informatics, which he co-founded over twenty years ago.  Compass Informatics uses GIS, analytics, and IT skills to create ways of managing our environment and natural resources; to enhance transportation, planning, and heritage; and to ensure regulatory compliance in areas like utilities. 
The activities of the company have always allowed Gearóid to combine an interest in creating sustainable and commercially successful companies – including quality employment and his long-held interest in everything from natural resources to strong communities. 
The ECHOES project provides an opportunity to create an excellent web platform and to make the most of GIS, earth observation, and technical skills in the context of climate change impact management.
Read more
Gemma Beatty
Field and Conservation Ecologist, Aberystwyth University
Gemma is a lecturer at Aberystwyth University. Her area of expertise is evolutionary and population genetics. Within the ECHOES project, she is involved in the research that is being carried out as part of Work Package 4 (Bird tracking and associated vegetation surveys). This research will utilise Gemma's molecular skills, in carrying out processes such as metabarcoding.
Since completing her PhD, Gemma's research has focused on the field of conservation genetics. Results from this research are used to inform management strategies for many rare and threatened species. Gemma is also interested in evolutionary responses of natural populations to global change. This ranges from using phylogeographic approaches to elucidate the response of species to previous climatic changes, to using next-generation sequencing (NGS) approaches to determine the potential for populations to respond to future climate change.
Gemma hopes that the research that she and her colleagues will carry out as part of the ECHOES project will have long term benefits – not only for our target species but also the habitats in which they exist and the communities that relies on them.
Read more
Holly Griffiths
Administration Support Officer, Geo Smart Decisions
Holly supports the Project Coordinator and provides all aspects of administration support on the project. She also works closely with the Stakeholder Engagement Officer doing a variety of tasks including researching potential stakeholders for the project, work required for social media, research on policies and procedures and provides support for event management and administration.
Holly has spent many happy years in different naturally beautiful places around the world as an Outdoor Activity Instructor. She has also trained as a primary school teacher and is keen to use these skills as part of the ECHOES project's engagement work. Holly is also enthusiastic to be part of a project that inspires others to appreciate our environment and learn how to value and conserve it.
Read more
Dr Katharine Bowgen
Research Analyst for tracking and population data, British Trust for Ornithology
Katharine is a behavioural ecologist and modeller who works for the British Trust for Ornithology (BTO). Being a part of their Wetland and Marine Team, she is based in the Welsh office (BTO Cymru) and splits her time between projects in Wales and the rest of the UK.
Katherine is part of Work Package 3 (Bird species distribution modelling). Katharine is used to analyse a range of biological data but importantly for the ECHOES project, she is experienced in analysing tracking data from tagging projects and population modelling. Being a licenced bird ringer, she will also be assisting with the tagging fieldwork and data management from the downloads of the deployed tags.
Katharine is excited to be part of such an innovative and collaborative project as ECHOES. Learning more about how two bird species interact with habitats around the Irish sea will be fascinating to be a part of. 
Read more
Kim Kenobi
Statistics Researcher on species distribution modelling, Aberystwyth University
Kim works as a statistics lecturer in the maths department at Aberystwyth University. He joined Aberystwyth University in 2014 after completing two postdocs on a multidisciplinary plant biology project at the University of Nottingham. Kim has a PhD in statistical shape analysis.
Kim has a keen interest in species distribution modelling and has an ongoing collaboration with the Cardigan Bay Marine Wildlife Centre. Kim is part of Work Package 5 (Habitat and Land Cover Mapping). He joined the ECHOES project because he is attracted by the prospect of extending his understanding of how climate change impacts species distribution, as well as by the prospect of working with an international, multidisciplinary team. Kim finds it exciting to focus on Curlew and Greenland white-fronted geese as two examples of birds that can potentially be very affected by climate change. Outside his academic life, Kim is a keen musician, playing piano, clarinet and saxophone. He has a particular interest in jazz.
Read more
Marcus Parsley
UI/UX designer and Tester for ECHOES, Compass Informatics
I work in designing the user interface and the user experience for the software being developed by Compass Informatics. The design and user experience will be based around feedback from Site Managers and potential users of the software.
I became part of the ECHOES team due to previously working on the UI/UX and testing multiple projects within Compass. I am particularly interested in getting the requirements from Site Managers and designing an efficient, easy to use but also powerful software for them and others work with to better understand and manage their sites.
I am excited to be part of a project between the UK and Ireland which will have a positive impact on the environment and will have long lasting results in the future.
Read more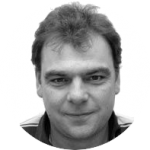 Mark Scott
Research Assistant, Aberystwyth University
Mark will be helping the ECHOES project with the vegetation surveying on the areas being grazed by the Greenland White-fronted Geese (Work Package 4).
Mark is a graduate from The University of Wales, Aberystwyth (as it was at the time) in Countryside Management.  Mark has been working for IGER, and subsequently IBERS, Aberystwyth University since 2004.  He mostly does field trial work, currently with the Prosoil Plus project, where they are researching different types of forage crops and mixes with different management regimes for their viability, productivity, and effect on soil health.  This work includes plant population counts, and botanical separations of cut samples.
Mark also has laboratory experience and has spent some time in a molecular laboratory environment, looking at the dietary effect of different feeds for microbial populations in ruminant animals.
Read more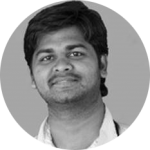 Nikhilesh Gubbala
Solution Architect, Compass Informatics
Nikhilesh is tasked with the design of the tool for the Web Platform, and to oversee its implementation (Work Package 7).
Having worked on similar web platform tools in the past and seen how well they can explain the positive impacts of conservation on the environment, he is very enthusiastic about working on a project of a similar nature.
Nikhilesh has over fourteen years of experience in designing and implementing GIS based software solutions that are cross platform and cross browser compatible. He also has over three years of experience in designing and implementing Amazon Web Services (AWS) cloud-based solutions.
Read more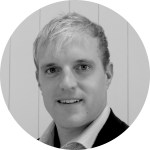 Dr Paul Holloway
Lecturer, Department of Geography and Principal Investigator, Environmental Research Institute, University College Cork
Paul primarily undertakes research that uses geographic information science (GIS) and spatial analysis to address ecological, environmental, and geographic issues, with a key focus on species distribution modelling (SDM) and movement ecology.
Within the ECHOES project, he will be supporting the research on SDM at multiple spatial and temporal scales, and also developing methods of incorporating telemetry data of the birds into an SDM framework (Work Package 5). This will improve our understanding of the fine-scale foraging patterns within wintering habitats and how broad-scale movements in relation to climate and land use change impact their distribution at an international level.
Paul is very much looking forward to work on a project that brings together experts from a wide-ranging number of organisations, addressing very pertinent issues for under-pressure species.
Read more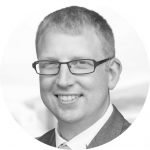 Dr Pete Bunting
Reader in Remote Sensing, Aberystwyth University
Pete's role in the ECHOES project is to provide input and enhancements for the application of remote sensing-based monitoring systems through his EODataDown software (Work Package 5).
Pete's research is concerned with the computational processing of spatial data, primarily for the mapping of land surfaces and biophysical attributes. His research involves the development of new and automated techniques for information retrieval from image and 3D point cloud datasets.
A current area of focus is the mapping of mangrove forest extent and change globally. Datasets from this research form the key background datasets for the Global Mangrove Watch.
Read more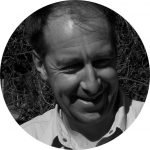 Peter Dennis
Reader Ecology of Grazed Ecosystems, Aberystwyth University
Leads Work Package 3 and 4
Peter coordinates the science on species distribution modelling and field ecological survey of wintering populations of the Greenland White-fronted Geese and Curlew for the ECHOES project (work packages 3 and 4). He is excited at the prospect of working with existing conservation partners to investigate key habitats of these birds in estuaries and coastal wetlands fringing the Irish Sea, and to anticipate impacts of the climate emergency.
Peter has worked at Aberystwyth University since 2006. He is now Reader within the Ecology Group, IBERS, with specialisms in ecology of grazed ecosystems and monitoring and assessment of biodiversity in a changing environment.
Peter has authored 46 papers in scientific journals and 77 book chapters, reports and proceedings papers. He has served as editor/ associate editor on various international research journals and on scientific committees, e.g., Secretary of the UK Biodiversity Science Committee (Royal Society), 2012-2016.
Read more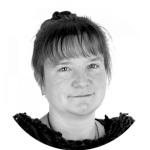 Rachel Taylor
Senior Ecologist British, Trust for Ornithology (BTO)
Rachel is coordinating the bird tracking activities for the ECHOES project in Ireland and Wales (Work Package 3). The rest of her time is spent leading the development of BTO's scientific profile in Wales – developing regionally appropriate projects and managing local projects in the Principality.
Her research interests are in the use of long-term ringing datasets to monitor survival in wading birds; biophysical indicators of body and environmental condition in birds; and the use of tracking technology to study individuals' use of spatially complex landscapes such as upland farmland.
Rachel has a parallel research background in greenhouse gas emission and carbon sequestration modelling in agricultural systems, which helps inform BTO's work on the wider ecosystem services implications of landscape management for both biodiversity and agricultural production.
Rachel is also an active wader, seabird and passerine ringer, and very talented stained-glass artist.
Read more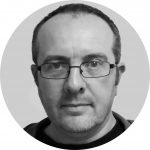 Rhodri Kemp
Research Technician, Aberystwyth University
Rhodri is the Research Technician for the ECHOES project and will be assisting with fieldwork, working in the laboratory and providing administrative support.
Rhodri has worked in several roles with the emphasis on administration, nature conservation and science. He has also volunteered with various nature conservation organisations.
The ECHOES project appeals to Rhodri because it involves the issue of climate change and its impact on the environment. He loves the Dyfi Estuary and the surrounding area and hopes that through his work he can help to protect this wonderful place.
Read more
Walther Cámaro
Post-doc Researcher, University College Cork
Walther is part of the habitat and land cover mapping team at the ECHOES project (Work Package 5). He manages the implementation and automation of a machine learning pixel-based approach to generate a set of habitat and land cover maps from Earth Observation for key areas in Ireland and Wales. He is also part of the climate projections team (work package 6), overseeing the analysis of potential effects of projected climate change on the distribution of key habitats and species.
Walther is a graduate of Pontificia Universidad Javeriana (Bogotá, Colombia) with a BSc and Politecnico di Torino (Italy) with a MSc in Civil Engineering. In 2015, he completed a PhD in Environmental Protection and Management in Politecnico di Torino. During his experience as a researcher, he has worked in several projects linked to remote sensing, natural disasters, climate change and data analysis.
Walther is enthused to work in a multidisciplinary and skilled group of people such as the ECHOES project team. He hopes work will encourage more people to take actions on climate change adaptation. 
Read more
Warren Read
Research Assistant — Species Distribution Modelling, Aberystwyth University
Warren is part of Work Package 3 (Bird species distribution modelling). Warren works on analysing how the distribution of migratory bird populations relates to local habitat and environmental variables affected by climate change. Although there is much historical data available already, both on species numbers and local habitats, he will be using new data generated by ECHOES colleagues to refine models, for example using more accurate migration data from satellite tagging and tracking.
Warren joined the ECHOES project because he was intrigued by the potential of statistics to identify how factors in changing habitats affect the long-term viability of species, and how it can build sustainability into habitat management and broader policy decisions. His doctoral thesis was an exercise in novel statistical methods related to evolutionary biology.
Warren's curiosity about the natural environment extends beyond birds to the other participants, including insects, in the food web of which birds are a part. He also takes an interest in food quality, sustainable agriculture and ecological restoration. In his recent professional life, he has worked as a knowledge engineer, web developer and computational chemist. Working at the British Trust for Ornithology, Warren helped put the Wetland Birds Survey report online for the first time.
Read more